Bridal Beauty Tips:   Every Bridal wants to look beautiful on her big day. In the busy schedule, from deciding wedding date to invitations, selecting clothes to organise decorations, somewhere brides forget to take care of their skin.Bridal beauty tips home remedies for all the following steps:
Take a look at these pre-wedding beauty tips for brides-to-be.
1. Pre Bridal Facials:
Facials are the best way to look fair and increase your skin tone before the wedding. Don't experiment different types, choose facial that suits your skin tone. Start when three or two months before wedding date so that you can cover around 3 to 4 facial sessions before the wedding.
2. Cleanse your Skin Regularly:
The best skin care tip for a bride is cleansing.You must cleanse your skin two times in a day to get rid of dirt, makeup and other toxic elements from your skin. Always remember to wash your face with lukewarm water before using any cleanser. Cleansing is the best solution to get away those pimples and acne 3 steps to remove pimple marks. Try cleansers that are gentle on the skin and that does not upset the ph balance of the skin.
3. Get a Fruit Facial:
The glowing skin is what makes a bride beautiful on her wedding day. The best way to get glowing skin is through Fruit masks. Go for Fruit masks such as banana, papaya, grapes, apple, strawberry, orange, and pineapple.These fruits are an excellent source of vitamin C and antioxidants. Banana, apple or papaya mask is advisable for dry skin toners. If you have a normal or oily skin then use strawberry, orange, grapes or pineapple you can also do facial at home but with the complete procedure.
Fruit Facial Pack for Dry Skin:  Papaya and banana can be used with milk for dry skin. Apply a thick paste on face and neck.  After 20 minutes wash off with cool water and rub and moisturize.
Fruit Facial Pack Sensitive Skin:  Apply a thick paste of ripe papaya, honey and cold milk on the face and neck.Wash off with cool water for a glowing skin.
Fruit Facial Pack Oily Skin:  Strawberries, Orange juice, Curd, and honey are best facials supplements for Oily skin. Make a paste and spread evenly on face and neck. After 20 minutes rinse with cool water.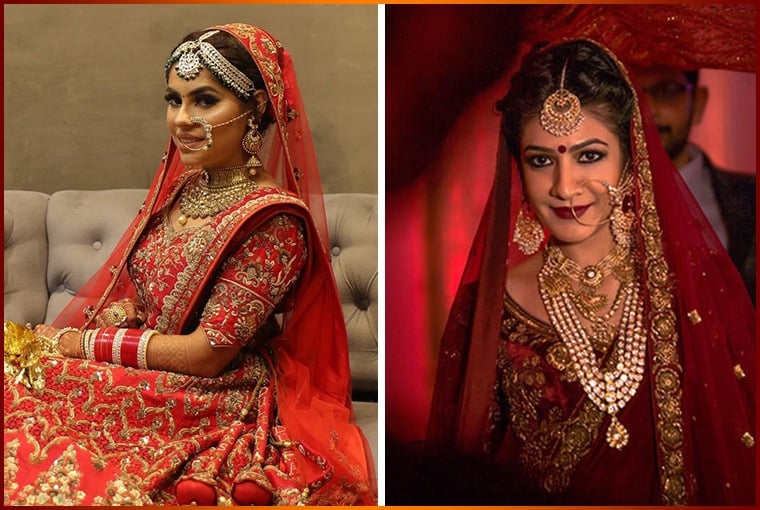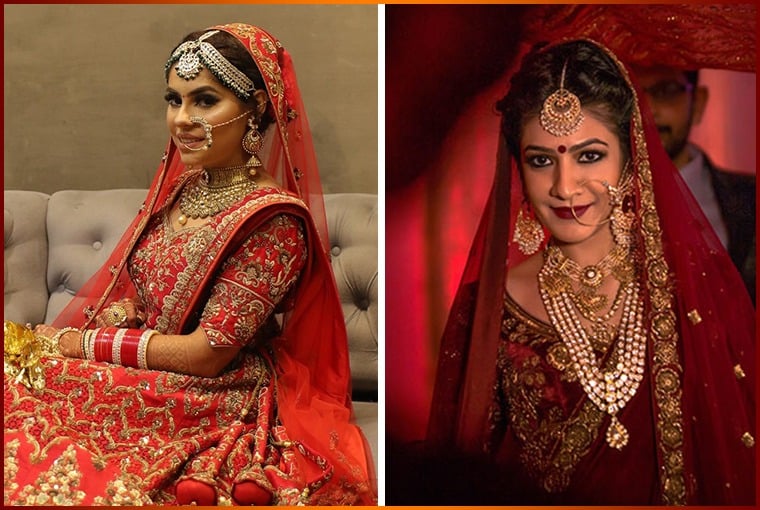 Image Courtesy - Fnpgardens.com
4.Hair Care:
Get a good and trending haircut suitable for your face many bridal are trying Faux hawk hairstyle also. If needed color your hair around two weeks before the wedding. Before the wedding day, wash by shampoo choose wisely your shampoo for hair it plays a most important role and blows dry your hair a day before the wedding. Apply a good conditioner to your hair, a conditioner makes your hair look shiny and smooth. Don't forget to do Hair spa by coconut oil for hair is one of the common things bridals usually not do or forget you do at home also if you not comfortable to go to the parlor.
5.Take a look at your Hands and Feet:
French manicure and pedicure is an essential part of bridal beauty tips. Do not ignore them. Treat your hands with a French manicure. Manicure pedicure must be done a day before the wedding.
Many Bridals using eyelash extensions before knowing the pro & cons of the eyelashes.
6. Do a Makeup Test Run:
Besides your hair trial, you should also schedule a Pre- Bridal makeup trial. Take a trial at least 15 days before the wedding. This is where you can get a sample test of your wedding look.
This is specially designed for pre-bridal beauty tips
Check out the bridal Packages and pre bridal Packages
Bridal and Pre Bridal Packages