Sanitised Tools, 100% Hygienic for your safety

If you want any customisation package we are happy to do that for you. Please call us 8448636772
Beauty Queens
D-tan facial
Chocolate Wax (Full arms, Underarms)
Face Bleach / D-tan
Thread Work
Beauty Blush (Most taken)
Lotus facial
Chocolate Wax (Full arms, Full legs, Underarms)
Bleach ( Face & Back)
Pedicure & Thread Work
Beauty Burst
Aroma Magic Facial
Chocolate Wax (Full arms, Full legs, Underarms)
D-tan ( Face & Neck)
Manicure
Pedicure
Thread Work
Beauty Gleam
O3+ Facial
Rica Wax (Full arms, Full legs, Underarms, Bikni)
Oxy ( Face , Back & Neck)
Manicure
Pedicure
Thread Work
Total Transformation
O3+ Facial/ Cheryls Facial
Rica Wax (Full Body + Bikni)
Manicure & Pedicure
Full Body Bleach, Hair Spa
Body Scrub and Body Pack
Thread Work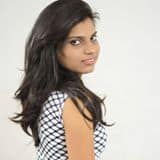 I opted Beauty Blush package and she was really good and did her work neatly."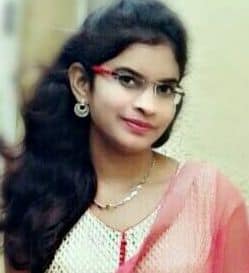 Now this is what I call a 5 star service. You guys have really taken at home services to next level. Highly recommended. The booking and services were done in so flawless manner. See you soon.
 Bridal and Pre Bridal Is a Mores (Rasam-O-Riwaj) In Indian's Where Bridal Ready Before One Or Two Months For Marriages BeautynBridal Giving You Bridal Packages On Very Cheap Rate With Good Quality Products Here You Can Check Bridal and Pre Bridal Packages and Rates.
Bridal and Pre Bridal 1 Month Service
Gold Facial
Herble cleanup
Body Bleach
Body Normal Wax
Body Scrub Pack
Hair Spa - 2
Manicure
Pedicure - 2
Face D-Tan - 2
Bridal Make Up
Hair Style
Bridal and Pre Bridal 2 Month Service
Lotus Facial
Anti Tap Cleanup - 2
Body Bleach - 2
Body Normal Wax
Body Scrub Pack - 2
Hair Spa - 2
Manicure - 3
Pedicure - 3
Face D-Tan - 2
Bridal Make Up
Hair Style
Bridal and Pre Bridal 2 Month Service
O3+ Facial
O3+ Clean Up - 2
Body Bleach
Body D-Tan
Body Scrub & Pack
Body Polishing
Hair Spa Loreal - 2
Manicure D-Tan - 2
Pedicure D-Tan - 2
Face Bleach
Face D-Tan
Body Rica Wax - 2
Bridal Make Up
Hair Style
Bridal and Pre Bridal 2 Month Service
Chery'l Facial
O3+ Clean Up - 2
Body D-Tan - 2
Body Normal Wax
Hair Spa Loreal - 2
Spa Manicure - 2
Spa Pedicure - 2
Face D-Tan
Face Bleach
Body Rica Wax - 2
Body Bleach
Body Polishing - 2
Bridal Make Up
Hair Style