Faux Hawk Haircut
Fohawk vs Mohawk haircut is basically men's haircut, but it's possible for women to tries. The inspiration of Mohawk haircut is like the hairstyle of the citizen of Mohawk in North America. This hairstyle is an icon of Punkers (Punk Community in World). The other style is fohawk hairstyle, its style is generally not mainstream than mohawk hairstyle. All people prefer to choose this style. The famous celebrity who has the iconic of this style is David Beckham. Until now, fohawk style is very popular same as the mohawk hairstyle. How about the differences of these? Fohawk and Mohawk style is the different haircut, and the differences you can read the below information.
Difference between Fohawk and Mohawk
The most difference between Fohawk and Mohawk are the style of haircut. The differences between Fohawk vs Mohawk are important to us. To let me know what is the haircut that is preferred for you to choose the right. Below here there is a table that shows the differences between fohawk and mohawk.


How to Style a Faux Hawk

How to style a faux hawk, you can apply some of a gel or wax to shape it with a touch. Simply smooth the side back, ease the top and taper it into the point and it's done! Another wonderful to style fohawk and Mohawk haircut are the ease in which it's hidden during the normal workday.You can brush your hair back, or part and brush to the other sides. Give some a light mist of water in your hair, a quick swipe with brush or comb, and it's great, right? What's your look like now? Absolutely perfect! Now, any person can look great in faux haux haircut; young boys, teens, students, man and also women can do this style. Now, it's no more question about How to style a faux hawk, right?        

Faux Hawk Female
Are you female, and boring with your own hairstyle now? You should try this style. Faux Hawk female hairstyle,  which you have long, medium and short hair. You can changes your usual styles into faux haux updos, using ponies, buns, braids, twists, and curls. How to makes faux hawk female hairstyle? Below here,5 top of trendy faux hawk female ideas. These ideas can make your looking different, beauty, and also glam.
Chunky Braid                                                                                   Source 

You have been inviting to a party, and you want to look different? This faux hawk female style can make you be a princes' whole in all night. With chunky twisted pieces, and aside braided ponytail also a bold copper tone that screams Irish Princess. Takes your flowing skirt and the loose top, it becomes a hitcher look, is gorgeous, right?

Faux Hawk Updo

This style is fit for you which have long hair, it seems complicated but it's not ladies. You just take small sections of hair on each side and secure it with an elastic. Then, you must create a small ponytail there. The trick is you must split your hair above the elastic in half, and pull it through (don't pull it through all). Finally, secure it the loop with bobby pins if needed. Each ponytail that you create will be like a small lop, and it's gorgeous, right?

                                                                             Source

Faux Hawk Ponytail

Don't you know the simple ponytail can exchange to faux hawk ponytail? Sure, it does. This is an easy style for your long hair. It consisting two or more overlapping ponytails. The underneath ponytail give the volume while the over create an even curve and stabilizing the height.

                                                                               Source

Lobster Tail Faux Hawk

Have medium blonde hair? You must try this styles. This look involves a thick plait to create the faux hawk, while the sides are pulled back, it looks a bit like a lobster tail. This style is your option ever you have to try others, like fishtail braids.

                                                                                 Credits:katherynwinnick

Faux Hawk Hairstyle for Long Hair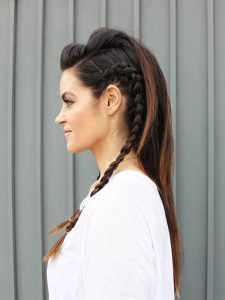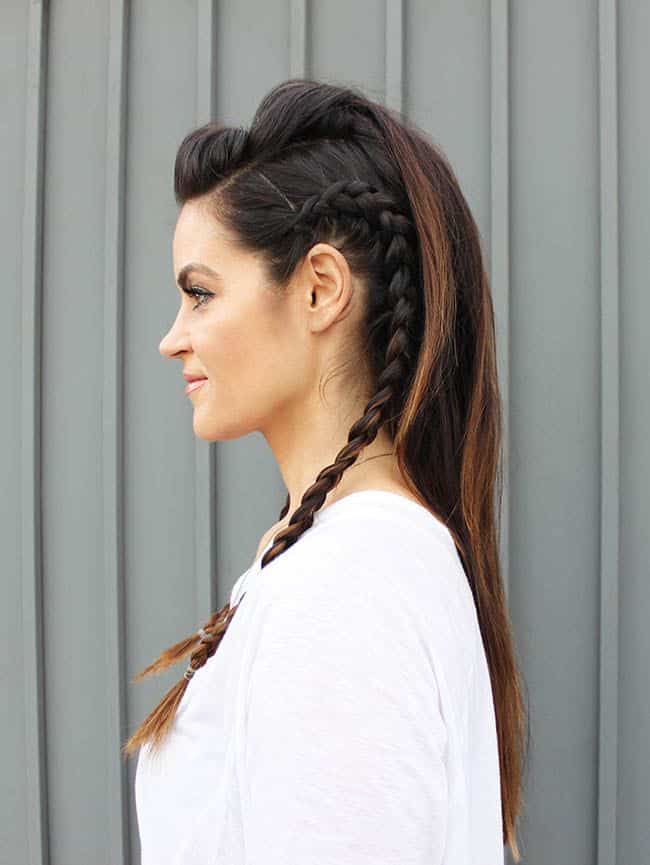 Source
Black mohawk fade haircut
Besides the faux hawk female woman hairstyles, we also have black mohawk fade haircut for men. These haircuts all are gorgeous. All men can try these haircuts. With your straight hair or curly hair. Below here we give 10 of mohawk fade haircut for men.
Curly Afro Mohawk Fade
Low Curly Mohawk
Afro Mohawk Fade with Designs
Low Fade Mohawk
Taper Fade Mohawk
Messy Short Mohawk Fade
Short Mohawk Fade
Cool Mohawk Haircut Designs
Shaved Mohawk
Mohawk  Undercut with Long Hair
With all these of mohawk hairstyle for men, you can choose to its right for you. Try to dying your hairs to looks gorgeous. Hopefully with these all information, now you already know about fohawk and mohawk. Furthermore the differences between them and how to styling a faux hawk for female. Now, it's time you to try and get the best looks! Good luck.

Credits: ForTheLoveOfUpDos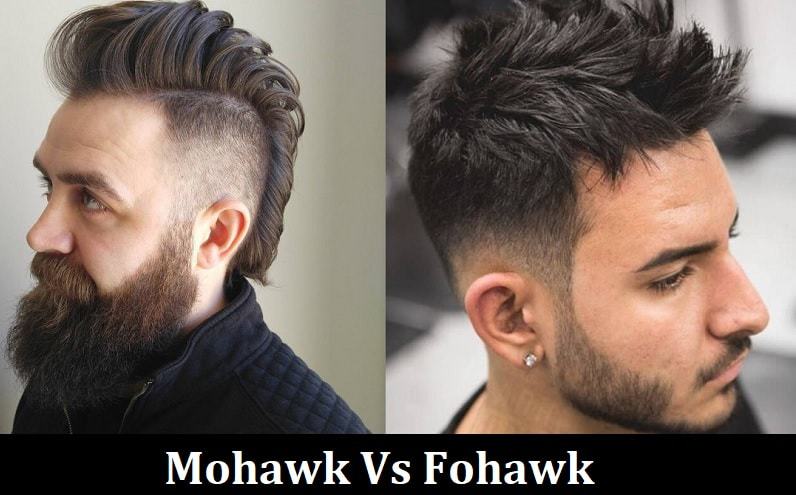 Image source: Pinterest and coolmenshair