There's something about revisiting the old and recreating it with the new.
The 1920's was a formative decade for the 20th-century women. The glitz and glam of the roaring 20's brought women's fashion and hairstyles to life, igniting a movement that's hard to forget.
Fashion and hair of the 1920's are slowly coming full circle to be in vogue again.
How Did the 1920's Change Women's Lives?
What's so significant about the 1920's when talking about women?
The role of women in society changed drastically in the 1920's that changed the way they were seen in society forever. As WW1 broke out, women were called to work and contribute to advancing the front from behind the scenes.
Women were also given the right to vote in the early 1920's. The term 'Flapper' gained popularity, used to describe women who perceived themselves as sexually liberated. Flappers danced the new dances of the era and smoked in public.
The 1920's saw women's clothing change dramatically. Long skirts and corsets were out, and clothing more convenient for doing activities was in.
It was a combination of items that were practical yet in vogue, setting the standard for the forward moving fashion world.
Women's Fashion in the 1920's
Women's fashion was a sight to behold in the roaring 20's. Not only did they wear outfits that had never been seen before, but they also were in the habit of changing these outfits three, four, even five times a day.
Fashion was a big part of a woman's life in the 1920's. It reflected the feelings of liberation and glamour that women now felt.
'Flappers' were famous for their beautifully beaded evening dresses. These dresses were below the knee, with a loose, straight fit that didn't show off a woman's figure.
Fringe wraps and cocoon fur coats were all the rage, too. They added to the demure look that many women went for. Tucked underneath all the fur was usually a short bob – women hadn't worn their hair this short before.
Bold Art Deco colors and long pearl necklaces complemented beaded or feather headbands that were worn at parties.
Women's Hairstyles in the 1920's
You can't underestimate the seriousness of a woman cutting her hair in the 1920's. Like many things women were now allowed to do, cutting their hair short was a novel practice.
If you were too scared to get it all cut off, an alternative to the short bob was wearing your hair up to appear sharp.
A full curled bob emulated the Clara Bow look, while soft curls were more reminiscent of women in wartime. One of the most daring hairstyles was the brushed forward bob that left your hair quite short at the back, with the majority of your hair tucked beneath your evening hairband.
Curls slowly gave way to waves, which eventually lead to the blunt, straight bob so often seen on 'Flapper' girls. This short straight bob was worn with a fringe cut straight across, coming down to meet the eyebrows.
You could also cut your fringe in a heart shape, with the lowest point at the center of your forehead.
How to Style Your Hair Like Women in the 1920's
If you want to channel your inner 'Flapper' girl, you've got to get used to seeing yourself with coiled curls and blunt bangs.
To achieve the finger wave look, many women crimped their hair so that it flowed in a gentle wave from the back to the front.
You can decide how tight you want your curls to be because with each degree of tightness there's another 1920's hairstyle to try. Creating a series of small ringlets at the front and pinning them together in a row was another fashionable look that was received well at parties and gatherings.
If you're serious about your love for 1920's hairstyles, you might want to consider cutting your hair short. If it's already short, you've got a world of possibility waiting for you.
If it's not short and you don't want to cut it, there's always the option of pinning it up to appear short.
1920's Hair Accessories
What did they pair with these iconic 1920's hairstyles?
There was no shortage of hair accessories during the women's liberation of the 20's. While cloche hats were typically worn during the day, headbands called Bandeaus were brought out at night when the music started.
Another favorite day look for women in the 20's was the scarf. Either a scarf or ribbon was rolled and tied around the head. This look gave way to a classier strand of pearls when evening approached, and engagements were met.
How the 1920's is a Popular Party and Wedding Theme Today
It's 2018, and we're doing a complete 360. What was popular in fashion and hair for women in the 1920's is slowly but surely taking off again.
Why not try a roaring 20's theme for your next birthday party? You could even plan your wedding around the fashion of the 1920's.
With their coiffed curls and beaded headbands, there wasn't anything a liberated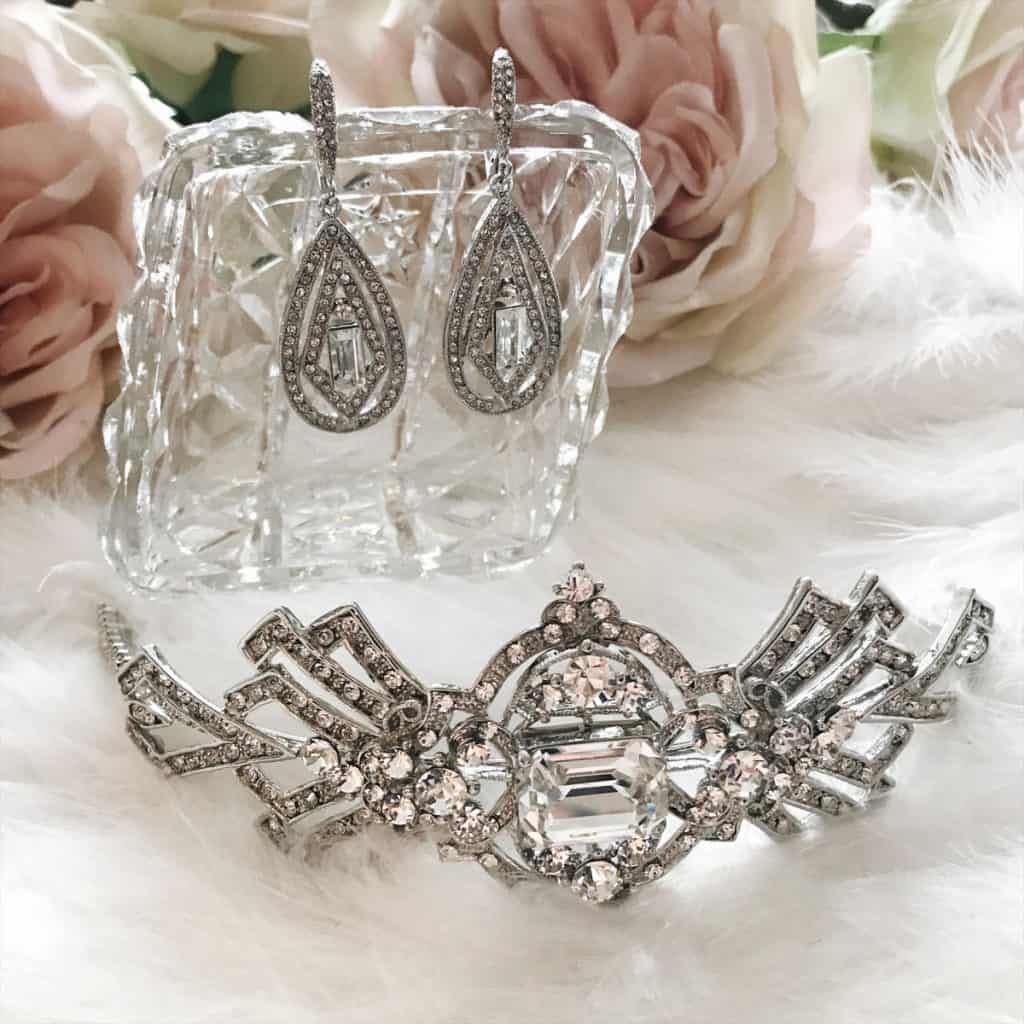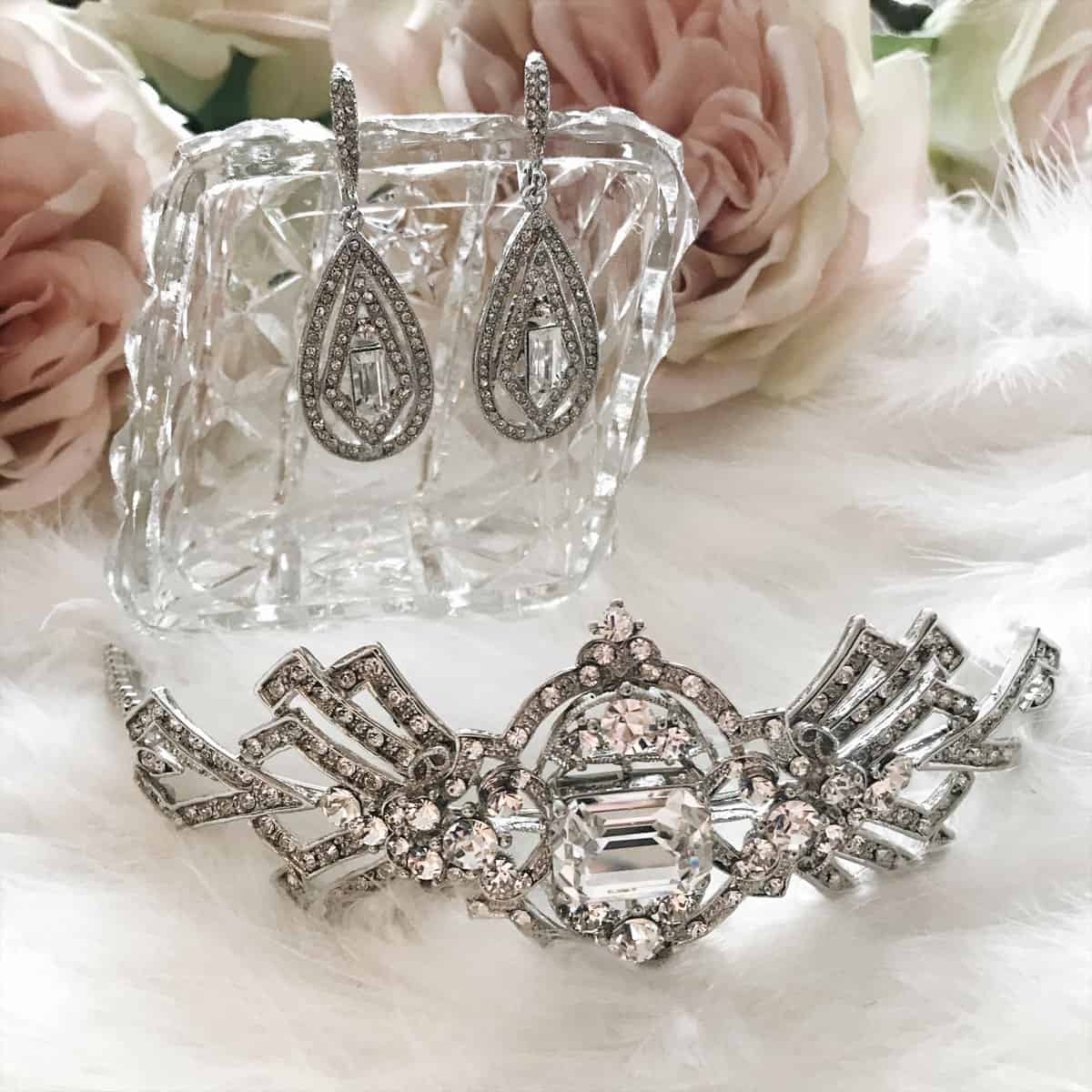 woman of the 20's couldn't do. The novelty lay in the choices they had – from how many outfits they could wear that day to whether they wanted to smoke in public or not.
Channel your inner 'Flapper' girl and feel the glitz through recreating the fashion and hair of the roaring 20's.