Trending Short haircuts for teenage girls
Are you among the one who wants to experience drastic change by having an incredible Short haircut? Then, you are at the perfect place. we will give the list of trendy fashion for Short haircuts for teenage girls
Short haircuts look very trendy on girls and became a vogue today. Short haircuts require very less maintenance and minimal efforts to make your hair look attractive.  Many stunning hairstyles can be featured on short hair.
There is no wonder to say that haircut adds flavor to our beauty. But choosing the right haircut is very important and difficult task. Here we are to take you on a headlong dive to explore the haircuts that are suitable for you ..
Teenage girl haircuts 2022 – 2023
Round Edges
This haircut is quite manageable and doesn't require much styling. It gives a very sleek and elegant look. Girls with thin and long face cut can opt this haircut.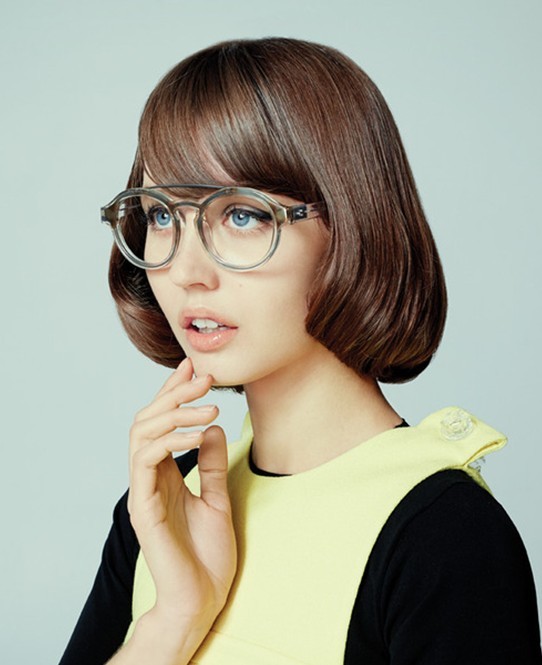 Short Layers
Girls who have thin textured hair can prefer this style. This hairstyle has lots of layer in it and produces the beautifully shaped silhouette that will fall in to shape very easily after washing.
Check : Mohawk vs Fohawk
Adorable Pixie
Pixie with an unsymmetrical bang on the forehead gives a stunning look on girls. It is a great look for girls with thin hair as it gives good full length to your hair.


Rainbow Pixie Dust
Pixie with rainbow colors results in an incredible hairstyle.You can go with this haircut to look more trendy.


Cotton Candy Lob
It is one among the hottest haircuts going as it comes halfway between a bob and pixie.You can make it more artful by sporting a vivid fantasy color.
Short with a Fringe
Steal this incredible haircut with the fringe, the on-trend faded denim color. Take advantage of your close crop and play around with fabulous hues.
Victory Rolls
This hairstyle keeps your hair out of your face highlighting the face cut. Steal this hairstyle by creating the short hairdo.
Sassy Spirals
Sassy spiral makes you look adorable by making your locks appear shorter. Give your tresses a twist using a curling iron, a straightening iron, or hot rollers.Use your fingers to tousle the hair and run your fingers through the curls to make a fantastic finish..
Coconut Oil Does Wonders For Hair
Buzzcut
Girls can go for Buzz cut if they have a strong bone structure.This looks super stylish and required very low maintenance.
Cute Pixie hairstyle
Cute pixie haircut looks stunning on any girl.
Lowlights
This haircut is more suitable for girls with round face cut.Using contrasting natural hair straightening colors underneath lighter colors will give the dramatic effect.
Choppy Long Crop
A choppy long crop has become a popular style. With unsymmetrical length strands make the hair look incredible on you.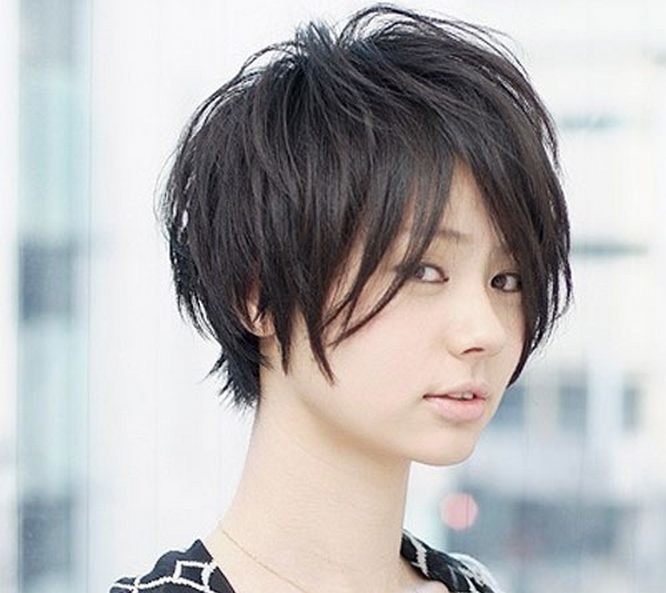 short haircuts for women
Flyaway Style
This hairstyle looks cute and lovely on the woman.Women with thin hair can opt this haircut.
Crop with Highlights and Lowlights haircuts
Pixie with a  hint of Hollywood style by adding highlights and lowlights makes it look phenomenal on women.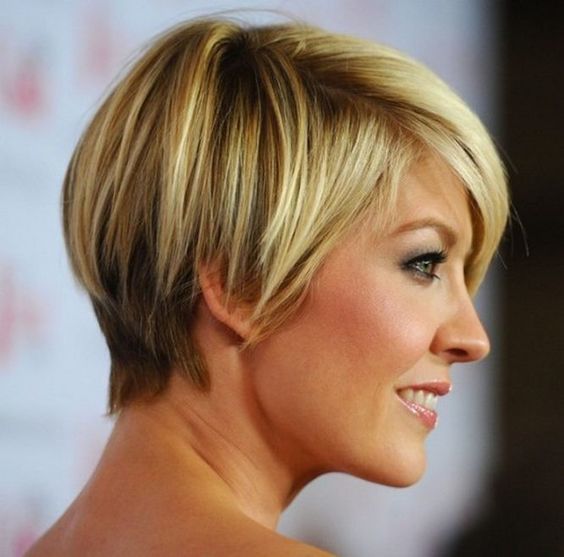 Short shag haircuts
Shag haircuts are done at the top and sides. Few women like to have metro look while others prefer to have a modern look. Shag haircuts can be opted to have either metro and modern look.
Short and Wavy Blonde
Shag with a bob by using highlights gives an amazing look. Highlights can bring your hairstyle to life. This combination produces a look that communicates class and elegance.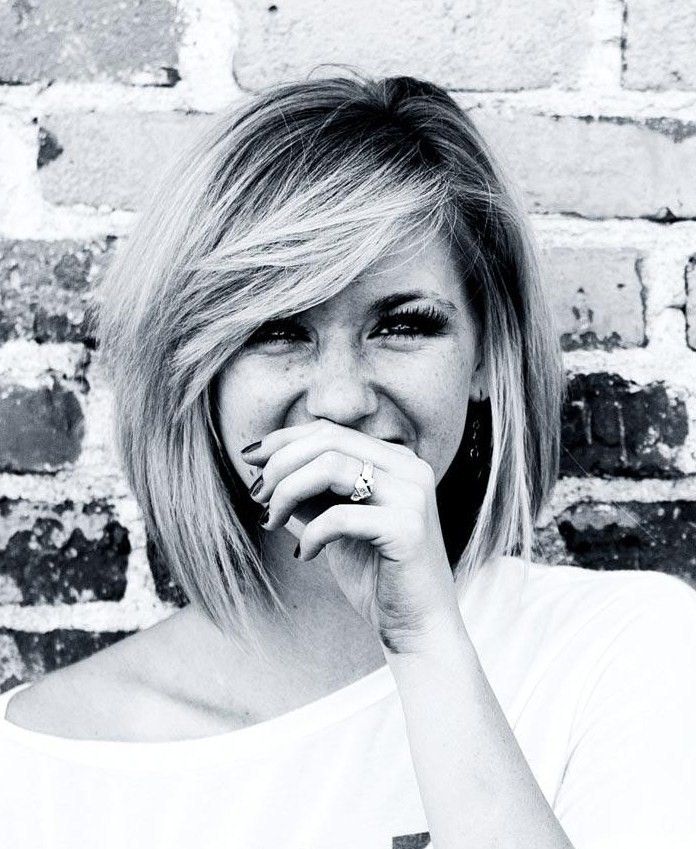 via
Short and Chic
Recreate a very chic style gives an astounding look.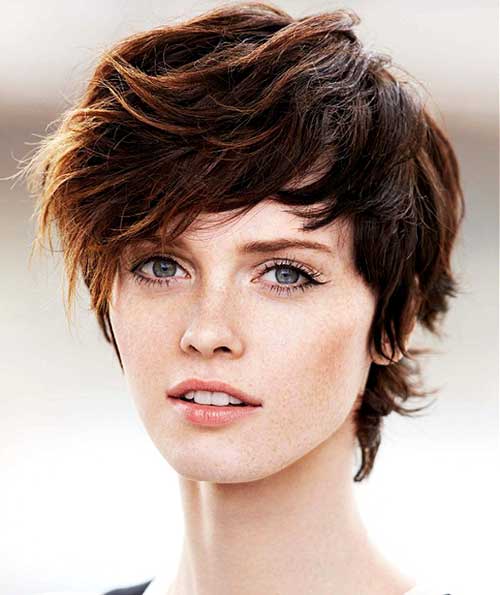 Short, Shaggy, and Glamorous
Women with this hairstyle look phenomenal and flatter the crowd.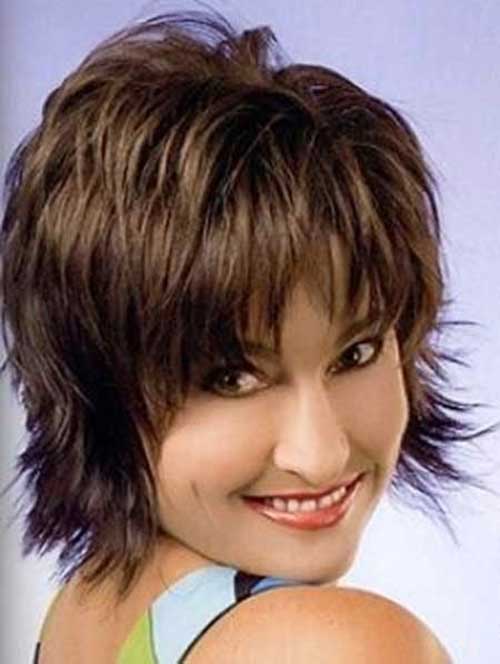 Shaggy and Curly Bob
Curly hairstyle with bob gives a very classy and elegant look.With little effort, you can have a great look.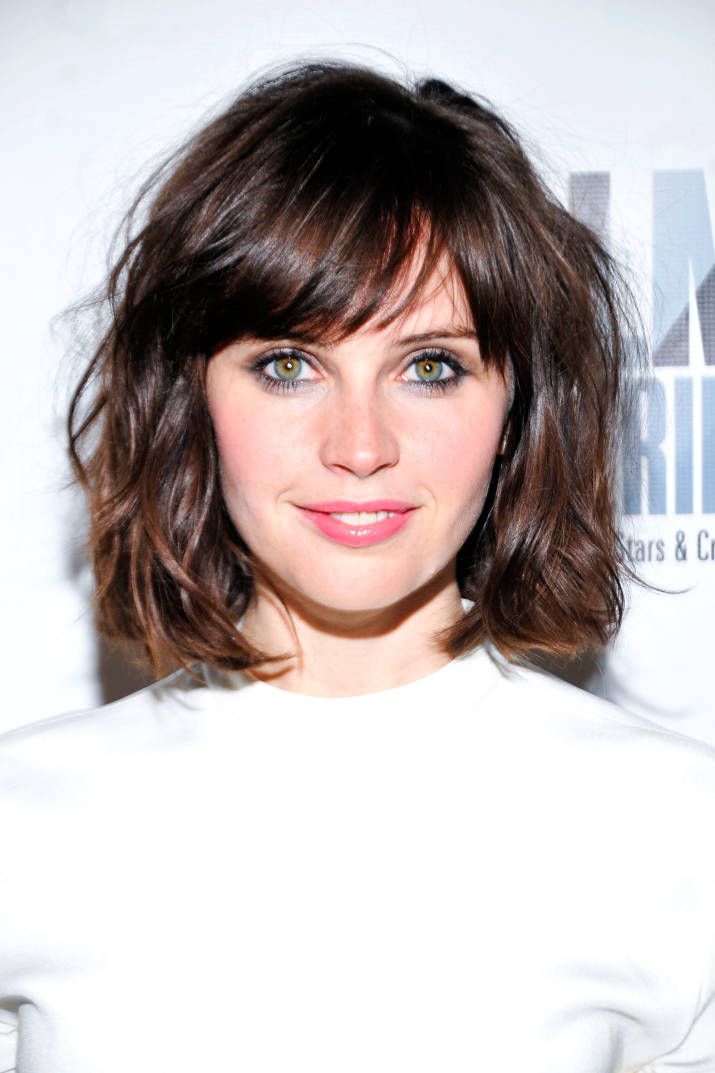 via
Short, Shaggy, Messy, and Extremely Cute
The short and shaggy hairstyle can produce extremely cut results.  Shorter bangs and hair on the back will move the focus off of her hair and on to her.

via
Bad Girl Shag Haircut
This haircut is the most trendier one which involves many layers and gives flattering look.

via
Short, Shaggy, and Straight
This haircut involves bangs and straightened hair.It frames her face well and draws the attention into those alluring eyes.

via
Short haircuts for girls Curly
Loose curls
By curling your hair, you can fabricate an illusion of having gorgeous short hair.With tightly rolled curls, you can even fake a bob!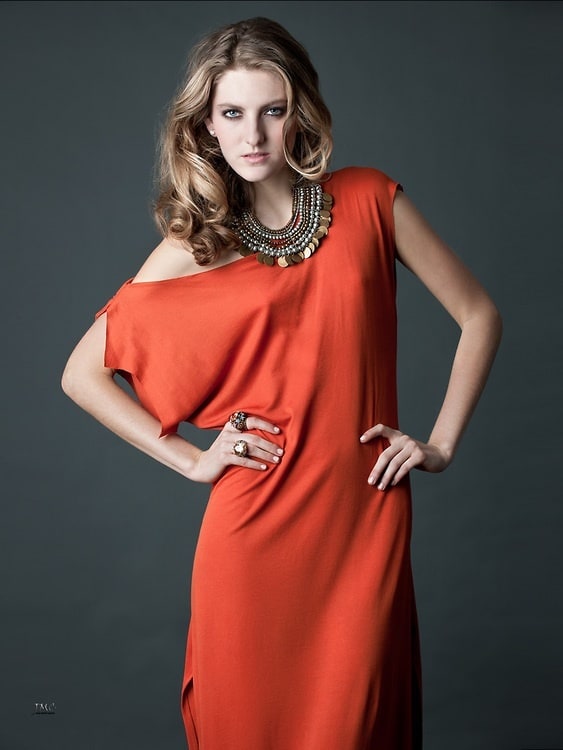 via
Curly Bob Haircut
Curly hair looks amazing on short hair. It is the most trendy and consumes less time.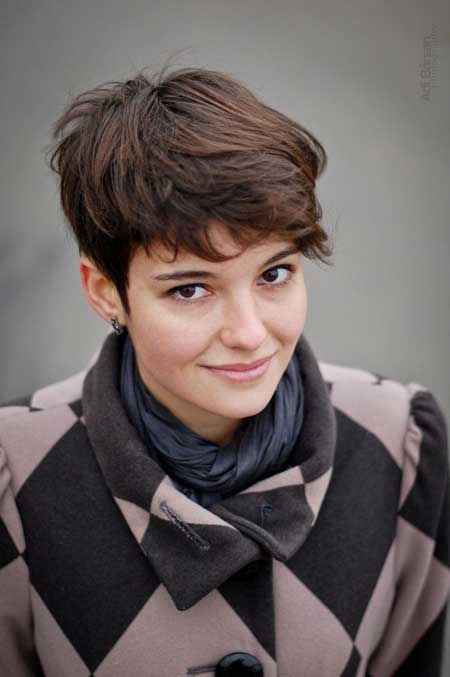 via
Curled Fringe Hairstyle
Add a unique signature feature long curl fringe to your short hairstyle.You can have simple hairstyle by leaving the rest of our hair.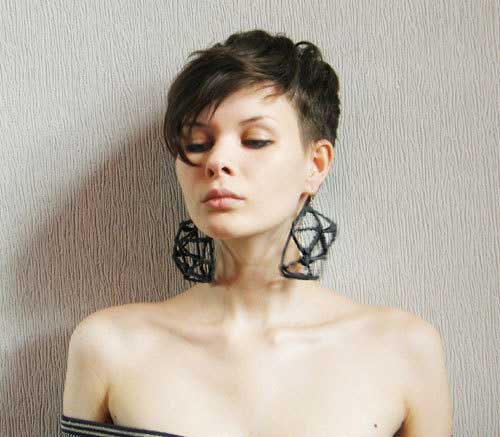 via
Curly Long crop haircut
If your hair has a natural curl, long crops are suitable for any face shape.Special curling hair product can be used to enhance the long crop hairstyle.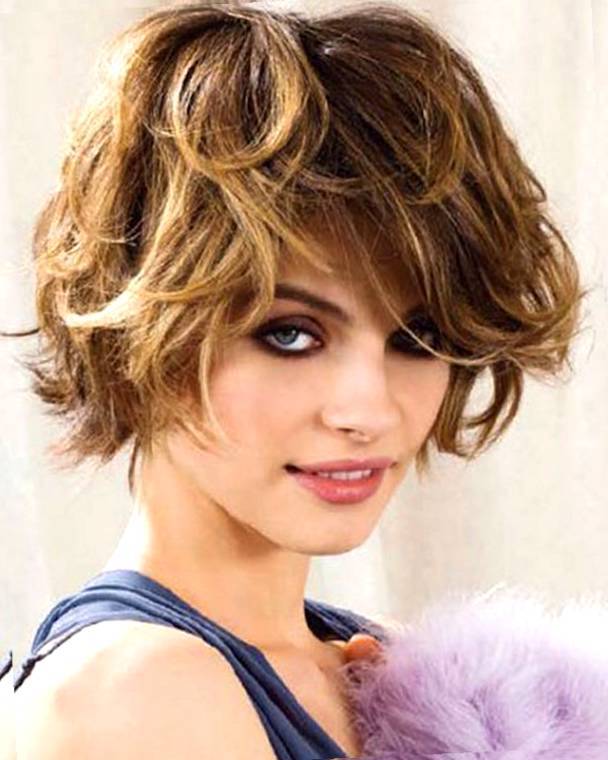 via
Curly top with edged side hairstyle
Hairstyle with wild curls and shaved side of zigzag design.  Girls who want to have creative hairstyle can best opt this one.

via
Vintage cropped curls hairstyle
With few strategic curls, a vintage style can be created which looks feminine and eye-catching.We can use mousse to add volume around the crown of your cut and to secure the curls around our face.

via
Short Weave hairstyles
Ride the Waves
You can make our hair look incredible by adding waves.It is another way to make our hair look short.
Beachy Waves
Beachy waves give a cool look to your hair.It is made a few inches away from the long locks. It will be a permanent fix.Braid your hair the night before, blow dry your plaits a bit the next day and then free your mane.

via
Soft Wave Bob
Bob with soft waves looks amazing on women of different face cuts.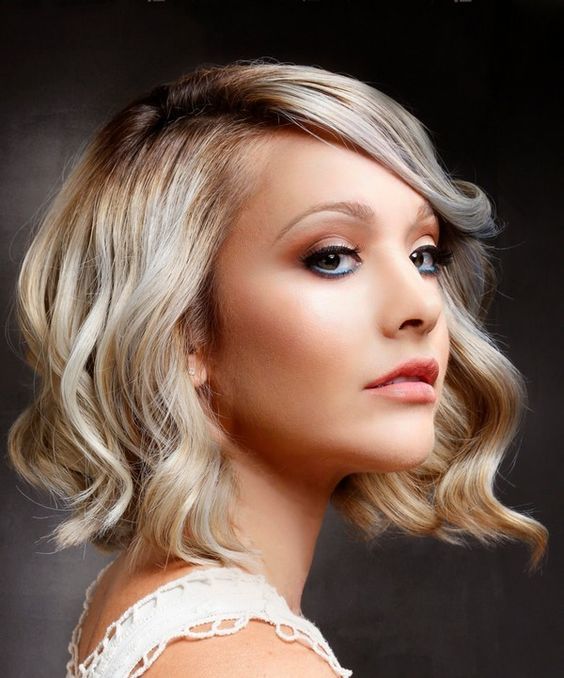 via
Short bob hairstyles or haircut for girls
Pointy Short Bob Hairstyle
This hairstyle looks fantastic constituting a medium length Bob with the hint of perfect highlights. Sharp edges create a very sleek look to your personality.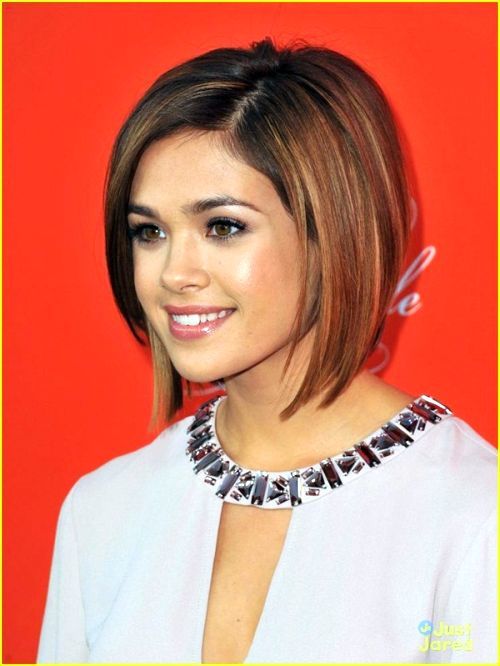 Basic Bob with Side Fringe
It gives a classic look to anyone.Pep up the look by teasing in a side parting and sweeping your fringe over to one side.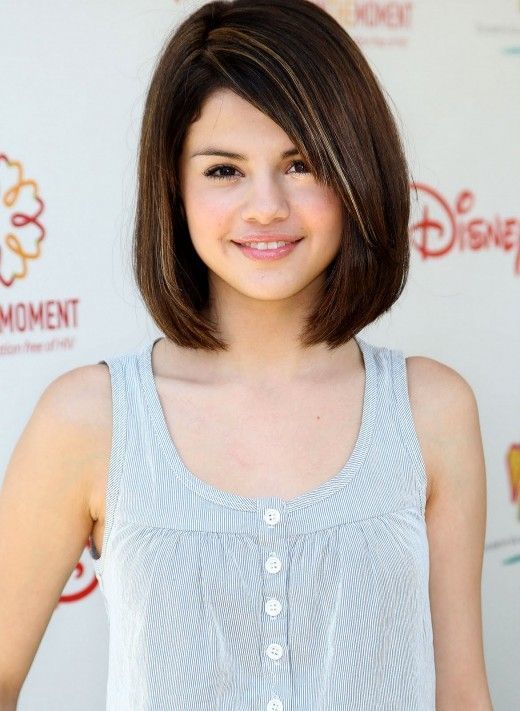 via
Rounded Bob with Copper Hues
Copper tones look really good on a short, rounded hairstyle. To make the most of your rounded style you should smooth your hair with straightening irons.

via
Short Bob with Flicked Fringe
Flicked fringes are super cute. Use a curling wand or straightening irons to give you fringe a gorgeous little flick outwards.

via
Bob with Layers
Bob with layers is another new trend to follow.This gives a feminine vibe.

via
Sexy Short Straight Bob
This is the perfect hairstyle when you have silky and less hair. It has a lot of layers making it a perfect cut to make some height on the top.

via
Short haircuts for teenage girl with bangs
Side Parted Short Bangs Hairstyle
Most women prefer the short side-parted hairstyle as it is easy going. It looks elegant with a bit of highlight.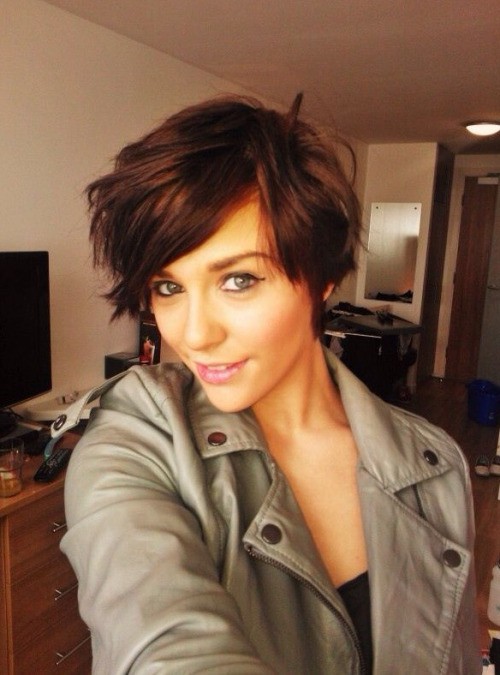 Bob with Layered Bangs
This haircut is one of the classic and most trending looks among women nowadays. It doesn't require a lot of styling, but if you style them right then it has a high shine on your personality.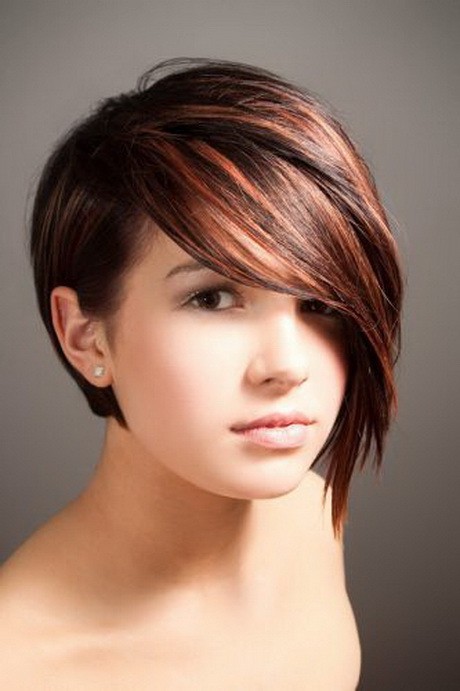 via
Messy Short Bob with Blunt Bangs
Blunt bangs can look very severe. Take some of the edges off of this hairstyle by cutting in lots of crazy messy layers which brings it to life.

via
Short Pointy Bangs
This look is perfect for those girls who are facing hair fall issue. It not only ends your hair fall but also gives your hair a comprehensive look because of short layers on the top.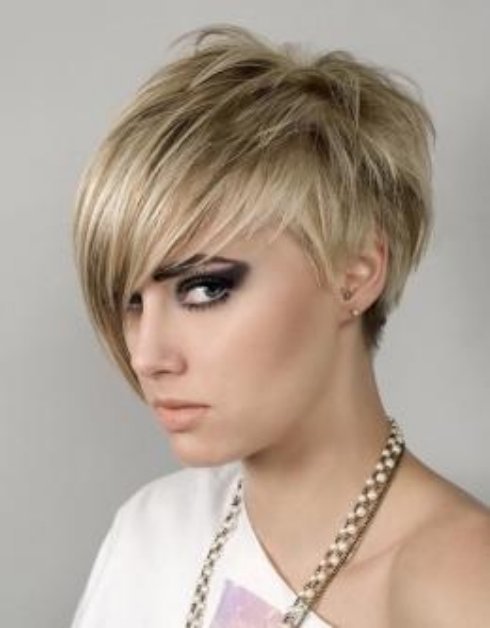 via
Bob with Symmetrical Bangs
Symmetrical bangs on the forehead are the look preferred by people who have a long face or big forehead. These symmetrical bangs hairstyles cover your forehead quite nicely.

via
Thin Bob with Heavy Bangs
Girls with natural hair extension can make it look voluminous by cutting heavy bangs.A blunt cut will allow your bangs to look heavier.

via
Choppy Bob with Light Bangs
Choppy  Bob is an ideal choice to have trendy look.

via 
Hope you had a great ride with us. Make sure to choose the right hairstyle to overcome hair loss thoughtfully by giving importance to your outer frame.
Thanks for reading.