Do you think that it's not possible to find a stylish furniture solution for a kitchen with little space? In this case, we want to convince you otherwise, because the topic of our today's article is a modern bar table and their different variations. We assure you that after you finish this reading, you will gain some ideas on managing space in your kitchen with some of the best modern bar table designs.
Why Should You Start Considering Modern Bar Tables?
Bar tables have long ceased to be just a feature of bars or nightclubs. Modern interior designers use bar tables to create comfy and at the same time practical solutions for your kitchen area. And to be honest they manage that extremely well since this piece of furniture can become a great fit for absolutely any house style. You can use it if you are an owner of a modern loft-looking apartment, as well as if you own a more classic house. However, those are not the only advantages of bar tables, the rest of them we'll provide in the list below.
They Are Stylish
The first thing about the bar tables is that they look extremely stylish. Be sure that every person that comes for a visit to your place, will be astonished. Along with unique bar chairs, you will be able to add a special flavor to your kitchen interior, complete your kitchen design and bring aesthetic pleasure. Moreover, bar tables can be used for different parties and romantic dinners, so you can count on a great connection during your dinner with your partner.
They Are Comfy
At first glance, you may start thinking that this kind of table is not so comfortable. Nevertheless, you may think that only until the moment you will sit at this table for the first time. The correct and qualitative bar table will impress you with a great comfort that you will not find in any other type of table.
They Are Space-Saving
Another top advantage of the bar tables is their compactness. With this table, you will not have to worry about the lack of space, since this piece of furniture is a real space saver. Moreover, with the right designer's solution, you may even visually increase the area of your kitchen. That's why you should consider buying one of those if you want a good use for your dining space.
Top-4 Bar Tables Examples For Your Inspiration
As you already have noticed bar tables have enough advantages to grab the attention of almost every house owner. However, they do have one significant weakness which consists of the fact that there are too many variations of them. Seriously, you even can spend all day long in furniture shops, and you won't be even close to checking the little part of those numerous designs. No worries though, since this section contains some of the best modern bar table examples, to make your choice a little bit simpler.
Club Bar Table
Despite being designed for outdoor areas, this table will be a perfect fit for kitchens with some modern fancy designs. With its sturdy metal frame and glass top, this piece of furniture will tell your guests about your status. More important is that this table's minimalist design makes it as comfortable and fancy as it looks.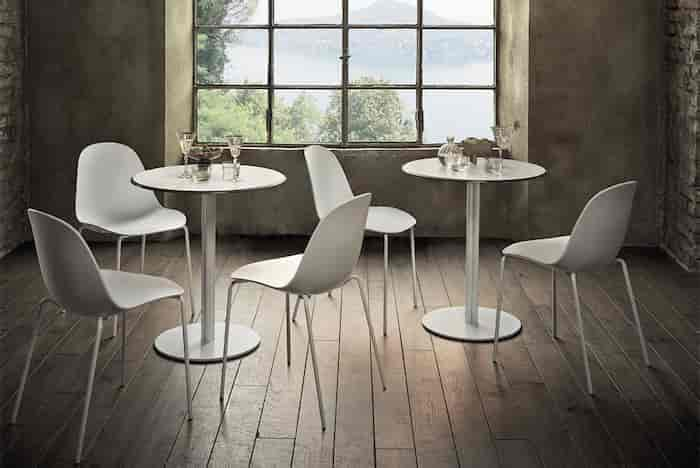 Rail Bar Table
This bar table is perfect for you, especially used in kitchen spaces, game rooms, or near main living areas for casual dining and entertaining. Its metal curvy shape makes a great fit for a guy's apartment, but it definitely will look strange in the family's apartment. However, it all depends on your taste and style.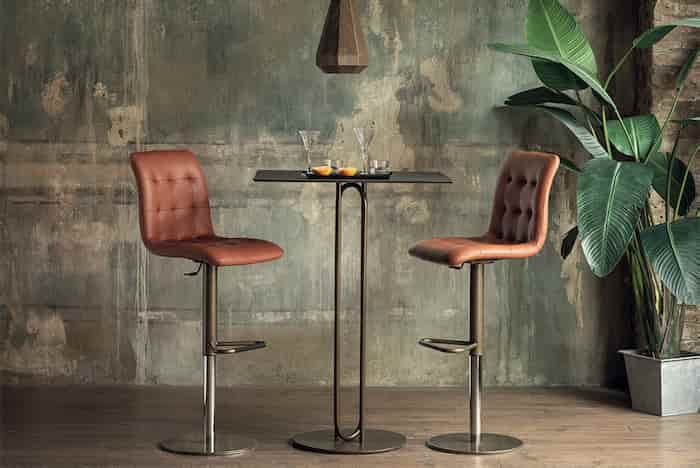 Ribot Bar Table
If you value your space, we advise you to take a closer look at this table. The fact is that this furniture is an example of style and convenience. With its exquisite round top, it resembles Italian bar furniture which is both practical and chic. This bar table is mostly suitable for an aperitivo evening with friends. Whether you want to recreate a corner of a stylish Milan bar in your home or simply need a practical, space-saving solution, this bar table could be the perfect fit.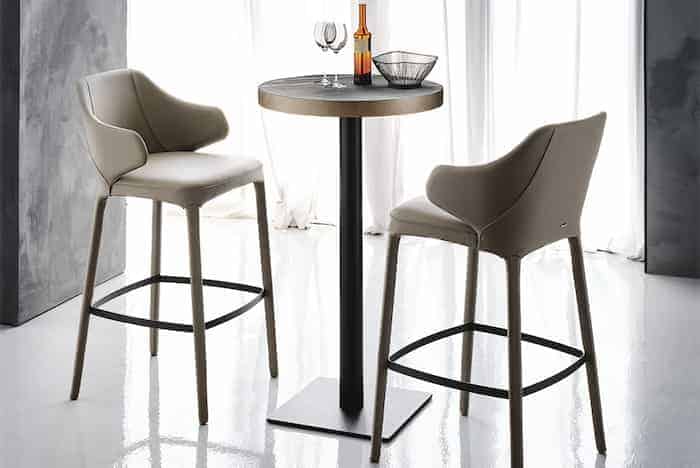 Vincent Bar Table
This one is probably the table that, in addition to a cocktail, will also perfectly fit the whole meal. The table's round shape allows you to place a table in the corner of your dining area without taking up too much space. Finally, it can be used with regular stools as it is not as high as other bar tables.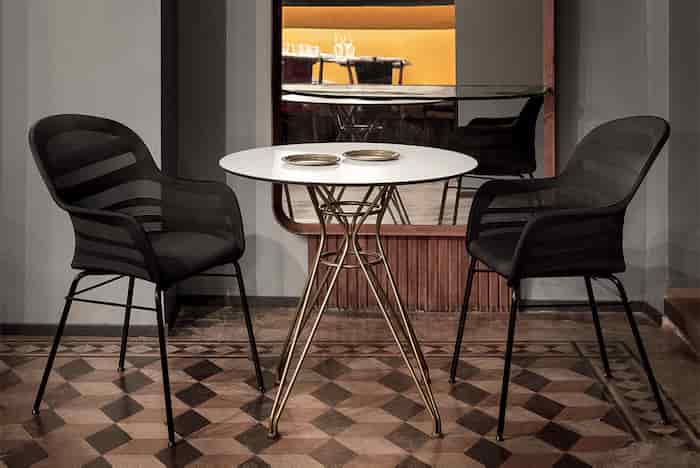 Conclusion
The bar table is a great solution for every dining space. They can be found in every color, style, material, and size, so you can customize them according to your specific preferences. However, no matter how your future bar table will look, as long as the right approach will make it the centerpiece of your dining room.