In some places, New Year's Eve makeup is often referred to as "revelion makeup," and it is frequently glitzy and bold to commemorate the joyous occasion.
Ways and Ideas to Bring in the New Year with Gorgeous Revelion Makeup
Many of us are searching for the ideal makeup look as the New Year draws near so we may ring in the new year in style. Revel makeup can make you look and feel your best, whether going to a party, spending time with family, or celebrating at home. This post will examine tricks and suggestions for producing a jaw-dropping, revelry makeup appearance.
Revelion Makeup
Start with a Perfect Foundation:
Any excellent makeup look starts with a flawless base. Use a moisturizer that is appropriate for your skin type after cleaning your skin. After that, use a primer to make your makeup endure all night. Next, apply a foundation that matches your skin tone using a makeup brush or sponge. To disguise any flaws or dark circles, use a concealer that matches your skin tone.
Add Glitter to Brighten the Room:
There is no better way to celebrate Revelion than with sparkle. Your celebration makeup look can benefit from the drama and interest that glitter can bring. Glitter can be applied to your lips, cheeks, or eyelids. Just be sure to choose glitter suitable for the face and of cosmetic grade.
Boldly use eyeshadow:
Bold eyeshadow application is one of the simplest methods to achieve a dramatic, revel makeup look. For a celebratory setting, metallic tones like gold, silver, and bronze are ideal. You can also experiment with jewel tones like ruby, sapphire, and emerald. Using a brush, start at the inner corner of your eye and smooth your eyeshadow outward.
Create Eye Definition Using Eyeliner:
Each makeup look for a celebration needs eyeliner. Your eyes will look more defined and vibrant as a result. For a classic style, use black or brown eyeliner; for a daring look, consider colourful eyeliner in Revelion Makeup process. To create a winged impression, apply eyeliner close to your lash line and extend it slightly towards the outer corner of your eye.
Fill Out Your Eyelashes:
Without thick lashes, no dazzling makeup look is complete. Use mascara after curling your eyelashes with a lash curler. For added drama, you can also add artificial eyelashes. Choose lashes that complement the shape of your eyes and apply them using lash adhesive.
Big Lips Can Finish Your Appearance:
A fantastic way to boost the drama in your revel makeup is with bold lips. Purple, pink, and red are all excellent options. Make sure to pick a long-lasting lipstick that will last all night.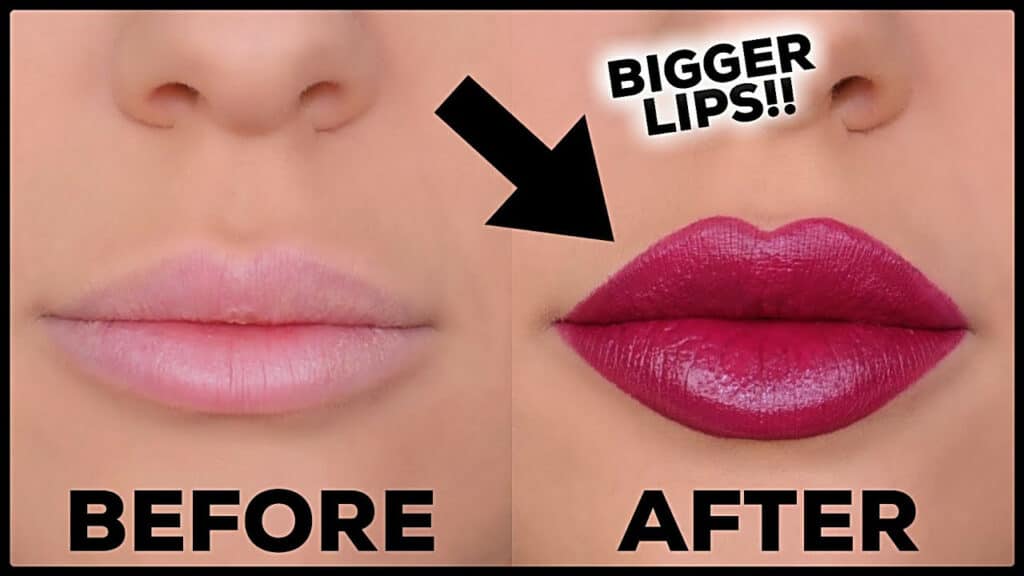 You can always wear a more neutral lip color if you don't feel comfortable wearing a bright lip color.
Keep in Mind Your Brows:
Your brows serve as a face frame and can significantly alter how you want to look with full makeup. Use a brow pencil or powder to fill in any bald spots and define the curve of your brows. Make sure the color you select matches the tone of your brows.
An explosion of color on the lips and eyes is the holographic effect:
Metallic glitter is still essential for doing faultless makeup, and holographic cosmetics are back in style.
Eccentric makeup is becoming popular, and the highly pigmented colors brilliantly reflect the polychrome brilliance, producing an excellent effect.
We advise being moderate when applying makeup and highlighting just one feature of the face, such as the lips, eyes, or cheeks. Smaller pigments are more straightforward to employ than larger ones because of their size. The smaller particles are applied to the neck and décolletage, while the larger ones highlight the cheekbones and eyelids. Applying makeup to the eyelids is similar to what you do every day, but the result is much more pronounced. The skin must be intensely moisturized for the glitter pigments to be applied more smoothly. You must first use a moisturizer before applying a stable base. Apply the holographic blush evenly when the nutrients have thoroughly permeated the skin. If it has a creamy consistency, we advise applying it with a specialized brush. Using a highly pigmented color in the middle of the eyelid is advised because it reflects more light due to its location.
Using glitter on your eyelids can personalize your makeup and increase your expressiveness to the hilt. Simply apply a neutral base color to the entire eyelid, followed by a light dusting of glitter in the inner corner. Concealer and foundation should level out the skin tone to give the makeup a flawless finish. After applying eyelid makeup, it defines the face's shape, powerfully colors the eyelashes, and provides the lips a perfect gloss. You'll have stunning shine and tremendous visual volume with lip gloss.
Revelion Makeup Ideas
Winged eyeliner and a classic red lip are two beauty trends that never go out of style for holidays.
Use neutral eyeshadow in beige or brown to keep makeup basic.
Gold and Burgundy Eye: This color is ideal for a festive holiday look. Put burgundy eyeshadow in the outer corner and gold eyeshadow in the inner corner of your eyelids.
One of the best Revelion Makeup ideas for it.